Welcome to PaintWorx
Bob Brunetti and Jeff Koller had already been in business together for over a dozen years when they began Paintworx in 1999. Their combined experience gave them a clear vision on how to accomplish the goals they set for themselves….
They wanted to establish a local company that clients could rely upon for consistent, quality workmanship year after year.
They wanted to set a new standard for interior and exterior painting excellence.
They wanted to create a solid reputation for the highest quality customer service in the industry.
While focusing on these goals, Paintworx has grown to become one of the largest and most respected paint and surface application service providers in Northern Virginia and surrounding areas.
We are always striving to be better and welcome feedback from our clients. Let us show you the Paintworx difference!
Two Locations – A Wide Array of Services
Sterling, Virginia is "home" for Paintworx and is where our corporate headquarters is located. Growing our business in Loudoun County, one of the fastest growing counties in the nation, has enabled us to build a strong presence in the Virginia/Maryland/Washington DC areas. Our customers include production home builders, custom home builders, commercial clients, general contractors, government clients and residential customers.
However, with growth comes change. In an effort to widen our service area, we opened an office in Portsmouth, Virginia in 2007 providing paint and drywall services for Government and military housing facilities. Since then our Tidewater Division has grown considerably to meet the needs of the area. While we still provide top-notch paint and drywall services, we have expanded into construction as well, including full remodeling and renovation services. In 2013-2014, we built our first "affordable custom home" under our corporate name  GTB Enterprise. An accomplishment that we are extremely proud of!
Why Choose PaintWorx?
Unsurpassed Quality
Exceptional Customer Service

Free Estimates

Licensed & Insured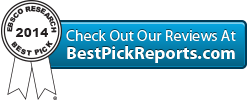 Locations:
Corporate
45687 Elmwood Court
Sterling, VA 20166
(703) 471-1300 (ph)
(703) 471-2291 (fx)

3419 King Street
Portsmouth, VA 23707
(757) 966-7093 (ph)
(757) 673-8606 (fx)